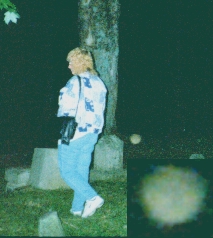 My wife is followed by a white orb, as she strolls through the cemetery. Notice the puffy, and irregular surface texture of the orb.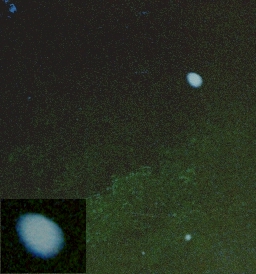 Up in the trees, the largest of, at least, five orbs displays an asymmetrical shape.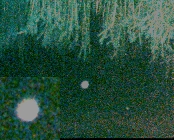 Another orb under a big pine tree toward the rear of the cemetery. (See enlarged inset)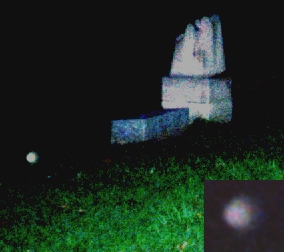 An orb floating near the ground. It's three dimensional globular shape is readily apparent in the enlarged inset.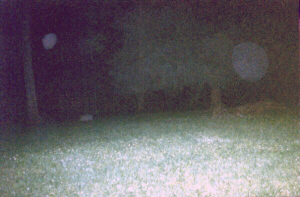 Two asymmetrical globes at Stepps Cemetery.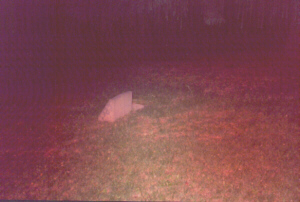 Strange red glow reappears in this photo taken at Stepps Cemetery. Photos taken before and after contained normal coloration.